Regulatory Affairs Training Part 1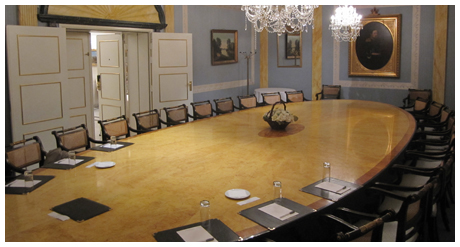 Scientific Advice and Meetings with the Competent Authorities of Europe, the EMA, and FDA.
Scientific Advice (SA) and Meetings with the national agencies is of major importance to ensure the optimal development designs are being implemented. Also, the probability of approvability is increased. Timing and scope are critical. This is a strategic activity in which you will be guided by the trainer to improve your approach to SA or Protocol Assistance for Orphan drugs.
Regulatory Affairs for Biotech
Regulation of biotech products is fundamentally different from that of NCEs. This interactive 1- or 2-day course course addresses the issues of real and perceived risks associated with biotech products, and the way the regulatory agencies are dealing with. It also, clarifies manufacturing. Provides a complete view of developing a biotech product.
The Quality Sections of the EU CTD Registration Dossier
Ensure all data needed has been collected
Deal effectively with regulators
Meet the legal framework and guidelines for the CMC/ Quality part of the dossier, and links to GMP
Implement regulatory requirements for CMC variations and manage changes.
Vital Perspectives on Biosimilar Medicines
Addressed will be the needs of Pharmaceutical Companies: Leveraging European Experience of EU Regulatory Submissions, Guidance, Development and Registration of Biosimilars Medicines 2002-2011, and current FDA developments.
A variety of tips will be provided to increase the sponsors chances of marketing approval success and reduce overall risk to the program.
Lessons learned will be shared with delegates and practical tips will be provided. Therefore, the pitfalls that need to be anticipated and the proactive measures taken to avoid them will be addressed from both a European and International perspective. Safety Risk Management Plan considerations when prescribing a Biosimilar to start a patient on therapy or switch a patient from a existing 'biological reference medicine' to a Biosimilar will be highlighted. That is, factors affecting interchangeability and substitution will be clarified.