Onsite Tailored Training
Tailored Regulatory Affairs Training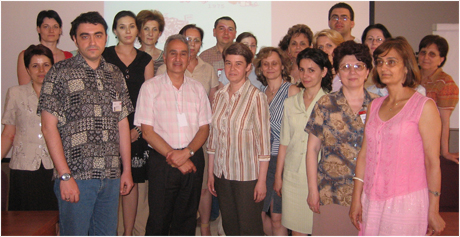 PharmaBio Consulting provides customised onsite training for the pharmaceutical industry and regulatory agencies.
Focusing on your business issues ensures that each and every course can help you deliver immediate results when you are back in your office.
Our course design ensures application and implementation of deep insights of trainer.
Uses a blend of interactive learning tools, including case studies, group discussions, scenarios, simulations, practical exercises and knowledge assessments.
Benefits of Onsite Training:
Tailored to meet your business objectives
Training that is firmly focused on your specific needs, requirements and business challenges, incorporating case studies and examples from your company and business sector.
Cost Effective
Onsite training provides substantial cost savings; a reduced training fee, minimal staff travel and associated expenses, reduced non-productive time away from the workplace. Leaving documents provided are an added asset enabling you to create an informative database that you can keep current.
Team Orientated
Entire teams or multiple departments can be trained at one time. Creating a customised environment gives your employees the freedom to explore problems, products and situations they might not feel comfortable discussing in front of other companies and competitors.
High Calibre Trainers
PharmaBio trainers are seasoned professionals and long standing experts, at principal consultant knowledge/experience level in their field.
Flexible
You can select and combine various training solutions to suit you – from a half-day session to a full day or up to 3 day course. The choice is yours.
Convenient
Programmes are delivered at a time, location and pace that fits in with your business schedule. We will develop and provide all course materials and resources to make your training a success.