How Safe Are Biosimilars? Implications of FDA and EMA Guidances and European Experience since 2006—Part 1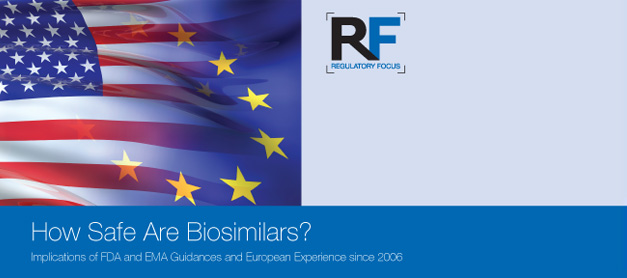 How Safe Are Biosimilars? Implications of FDA and EMA Guidances and European Experience since 2006—Part 1
This is the first of a two-part series on the pre- and postapproval clinical safety of known EU-approved biosimilar therapeutic protein medicinal products. It compares and contrasts EU experience with the long-awaited, overarching FDA biosimilars guidances.
It also anticipates the safety of as-yet-unapproved potential biosimilars, including the recombinant mAbs, insulins, heparins and interferons. Biosimilar medicinal development
strategy, perception of general risk, interchangeability, substitution and other aspects of acute or chronic use and first/second line or adjunct therapy are addressed.